Lightweight short sleeve jersey with using the exclusive design of Team Australia cycling. Made of an incredibly lightweight fabric, it's extremely breathable and ideal for riding during the hottest weather. Equipped with a full length zipper, with elasticated cuffs and hem around the body, then finished with a triple back pocket.
Style and performance in the highest temperatures
Perfect Fit
Classic fit and raw-cut sleeves
Breathable and Lightweight
Made of a combination of supremely breathable and light micromesh fabrics
Extra Storage
Triple rear pocket with an extra zipped pocket for your valuables
Night Time Visibility
Reflective details on the back pockets
Classic Fit
Made in Italy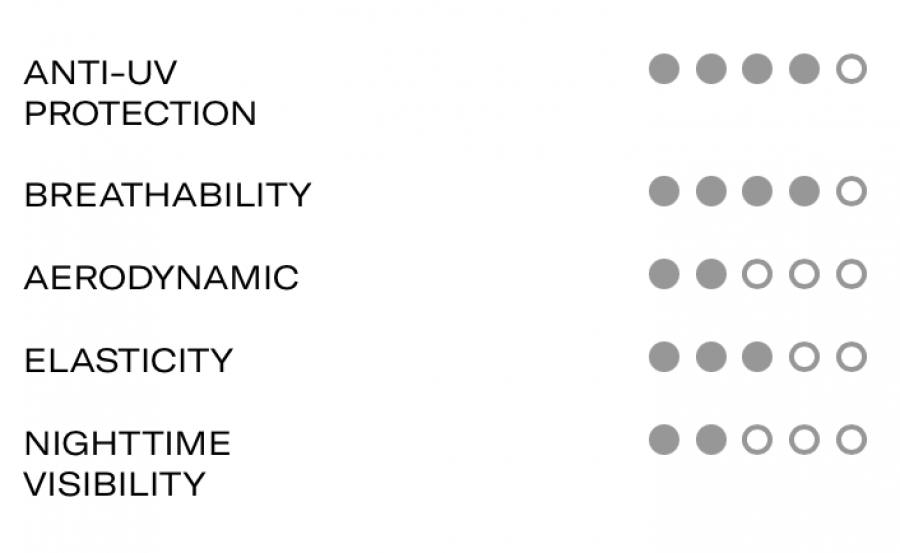 Jersey Fit Guide
While everyone wants their bib-shorts to fit close to the body to perform at their best, how a jersey should fit is a very personal matter. When we develop our collection's tops we do it working on three different fits that define every line within the collection; SLEEK, SLIM, CLASSIC. Have a look at our jersey fit guide below to understand how the different fits work! Remember to check the FIT type on the product page and choose your size according to how you want it to fit on your body!
Sleek "Aero" Fit
Skintight fit, shorter on the front and elongated in the back. Developed with riding position in mind to maximize aerodynamic properties. This is the fit that our pro athletes use for racing. If you like a jersey of our Aero Light range but you prefer a less tight fit, we suggest choosing one size larger.
Slim Fit
Form fitting jersey. Remains close to the body minimizing wind resistance in the saddle. This is the fit that defines Santini. Incredibly versatile as it gives you a sleek profile while maintaining incredible comfort throughout your ride.
Classic Fit
Regular fitting jersey. Soft on the body for those who look for a more classic fit. If you like a jersey of our Everyday-comfort range but you prefer a tighter fit, we suggest choosing one size smaller.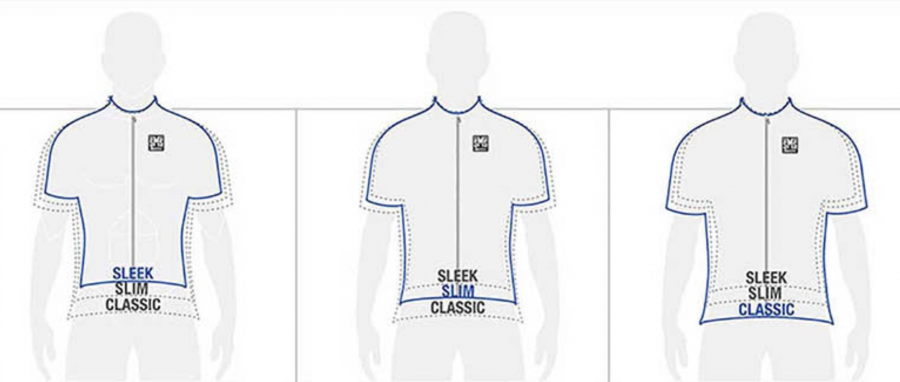 World-Class Cycling & Triathlon Apparel
Pietro Santini took over the knitwear factory of his siblings in 1965. Following his passion for cycling he then became one of the first in the world to design specific clothing for cycling. Even today, all products, from cycling jerseys to bib shorts, from gloves to socks and from skinsuits to arm & leg warmers, are designed and handmade in Bergamo (Italy).
The most coveted cycling jersey in the world, the rainbow jersey of the UCI world champions, has been made by Santini since 1988. Professional cyclists and amateurs have long benefited from the advanced jerseys, shorts, gloves, socks and jackets from Santini. As IRONMAN clothing sponsor Santini now also gives triathletes the chance to wear trisuits, tops and shorts that fit like a second skin.
Today Santini supplies not only cycling world champions with rainbow jerseys, important cycling tours such as the La Vuelta, Tour de Suisse or Deutschland Tour and large cycling teams such as Trek-Segafredo and Boels-Dolmans with technical cycling apparel, but also triathletes and IRONMAN participants with a large collection of sophisticated triathlon apparel and a specific IRONMAN-collection.