The Halo Skull Cap is a lightweight yet effective design allowing it to fit comfortably under a helmet. The smooth mesh top helps keep your head cool even on hot summer days. This sweat skull cap is great for bicycling, lacrosse, football, hockey, motorcycling or on the job under a hard hat.
Features include:
4-way stretch micro-mesh top releases heat for year-round comfort
Patented Sweat Seal channels sweat back and away from the eyes and face!
Grip Technology keeps it in place during any activity
Dryline® fabric absorbs sweat, wicks moisture and dries quickly
Will not lose shape, form or stretch out
Stays in place during any activity
One size fits both men and women
Works great under helmets
Flat-lock stitching for smooth and comfortable fit
Hand wash, hang dry
UPF rating = 50
Made in USA
How it Works?
Halo Headbands absorb sweat, quickly evaporate moisture and the patented Sweat Seal channels sweat back and away from your eyes and face.
Dryline Visa Endurance Fabric
Visa Endurance technologies combine effective long lasting odor control with moisture management and easy care. It includes a multitude of other performance capabilities that provides overall comfort to the end-user.
Benefits include:
Controls odor
Wicks perspiration away from the body
Dries quickly
Releases stains
Soft and breathable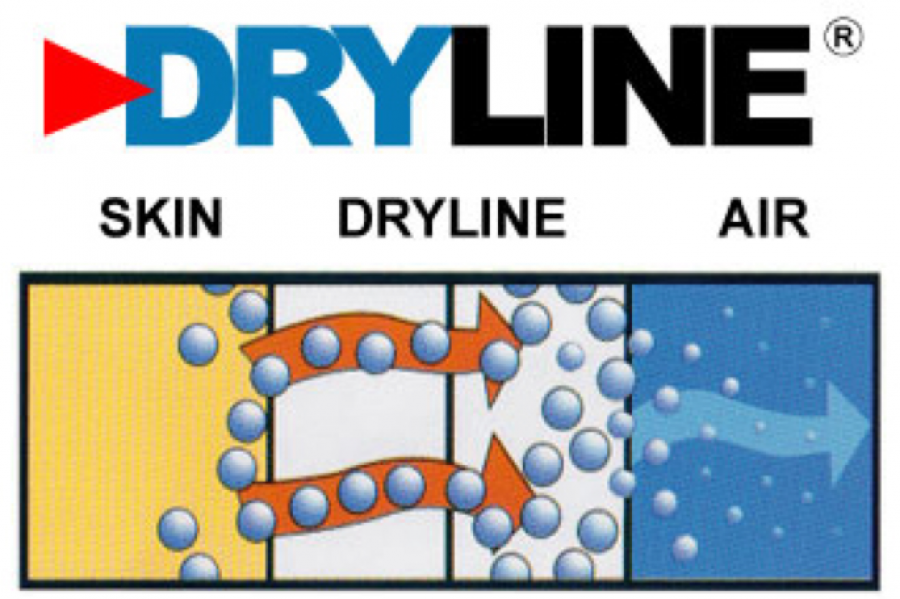 Moisture Management
What does moisture management mean to you? It means the fabric will help keep you dry by wicking away sweat and perspiration from your body when you are working out or working hard. In fact, this wicking property is one of the most important feature in high performance apparel. It helps keep you comfortable in uncomfortable situations.
Antimicrobial Odor Prevention
Visa Endurance is a silver-based antimicrobial. It is powered by silver ions which control the growth of bacteria and therefore keeps the fabric smelling fresh. The silver ions are actually encased in a ceramic cage and are only released when they come in contact with human sweat.
Stain Releasing
Unlike other synthetic fabrics, Visa Endurance fabrics release the most stubborn stains easily in the wash. Visa Endurance is less likely to pickup other dirt and oil from the wash water, so colors tend to stay the same and do not become "grayed out" over time.
Tired of stinging sweat getting in your eyes? Halo headband's patented design makes burning eyes a thing of the past!
Halo Headband's high performance sports sweatbands use proven technology to keep sweat out of your eyes so you can focus on your goal.
Once an ordinary headband became saturated, it would drip sweat into your eyes impairing your vision. That is no fun when you're racing a mountain bike on rough terrain. That's where Halo headband with Sweat Seal technology works!
Sweat Seal Grip Technology is a water-tight seal on the inside of the headband. The seal actually channels sweat to the sides, out of your face, even if it becomes saturated. The Halo Headband is now the best headband on the market today.